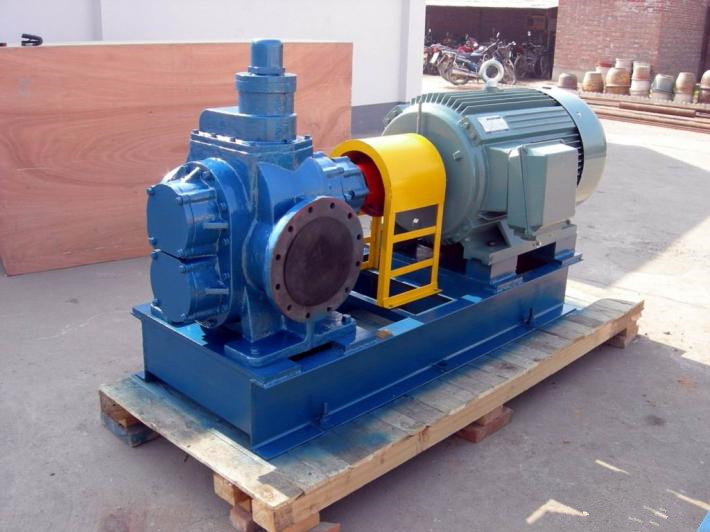 KCB explosion-proof stainless steel gear pump | stainless steel gear pump | stainless steel oil pump

1. The Gear Oil Pump is simple and compact in structure, easy to use and maintain.

2, with good self-priming, so do not need to fill the liquid before each pump.

3, lubrication is automatically achieved by the liquid conveyed, so no additional lubrication is required for daily work.

4. The use of flexible couplings to transmit power can compensate for minor deviations caused by installation. It can provide a good buffering effect when it is subjected to unavoidable hydraulic shock during pump operation.

KCB gear pump overview

KCB series ordinary gear lubrication pumps are mainly used for conveying lubricating oil in lubrication systems in various mechanical equipment, and are suitable for conveying viscosity at 10. Below E (75 C.S.t.), a lubricious oil having a temperature of 300 ° C or lower. Stainless steel gear pump for non-lubricating oils, beverages, and low corrosive liquids. With copper gears, it can transport low internal point liquids such as gasoline and benzene. In addition to the configuration of ordinary motors, this series of pumps can also be equipped with explosion-proof motors of the same specifications according to user needs. The pump gears are all made of hardened surfaces and have a safety valve to protect the motor from overload.

KCB gear oil pump use instructions

1. It is suitable for conveying all kinds of oils, such as heavy oil, diesel oil and lubricating oil. It can be used to transport low liquids such as gas oil and stupid. The unit also produces stainless steel gear pumps for conveying beverages and corrosive. liquid.

2. Not suitable for hard particles or fibers, suitable viscosity is 5×10-5~1.5×103m2/s. The temperature is not high at 70 ° C. If you need to transport high temperature liquid, please use high temperature gear pump to transport liquid below 300 °C.

KCB gear oil pump structure features

This series of gear pumps mainly consists of gears, shafts, pump bodies, safety valves and shaft end seals. The gears are heat treated to have a high hardness and strength and are mounted with the shaft in a replaceable bushing. Lubrication of all parts in the pump is automatically achieved using the output medium while the pump is operating. The pump has a well-designed oil drain and oil return groove. The torque of the gear is small during operation, so the bearing load is small, the wear is small, and the pump efficiency is high. The pump is equipped with a safety valve as overload protection. The full return pressure of the safety valve is 1.5 times the rated pressure of the pump. It can also be adjusted according to actual needs within the allowable discharge pressure range. However, note that this safety valve cannot be used for long-term work of the pressure reducing valve. It can be installed separately on the pipeline when needed. Seen from the overhanging end of the spindle to the pump, it rotates clockwise. As the use time increases, the gear pump will have insufficient pump oil or even oil pump failure, mainly due to excessive wear of the relevant parts. The wear parts of the gear pump mainly include the drive shaft and bushing, the passive gear center hole and the shaft pin, the pump casing inner cavity and gear, the gear end face and the pump cover. When the main technical specifications of the lubricating oil pump fail to meet the requirements, they should be disassembled and decomposed, the wear parts and extent should be ascertained, and corresponding measures should be taken to repair them.
Looking for ideal Stainless Steel Gear Pump Manufacturer & supplier ? We have a wide selection at great prices to help you get creative. All the Stainless Steel Gear Pump are quality guaranteed. We are China Origin Factory of Gear Lubrication Pumps. If you have any question, please feel free to contact us.
Product Categories : Pipeline Pump