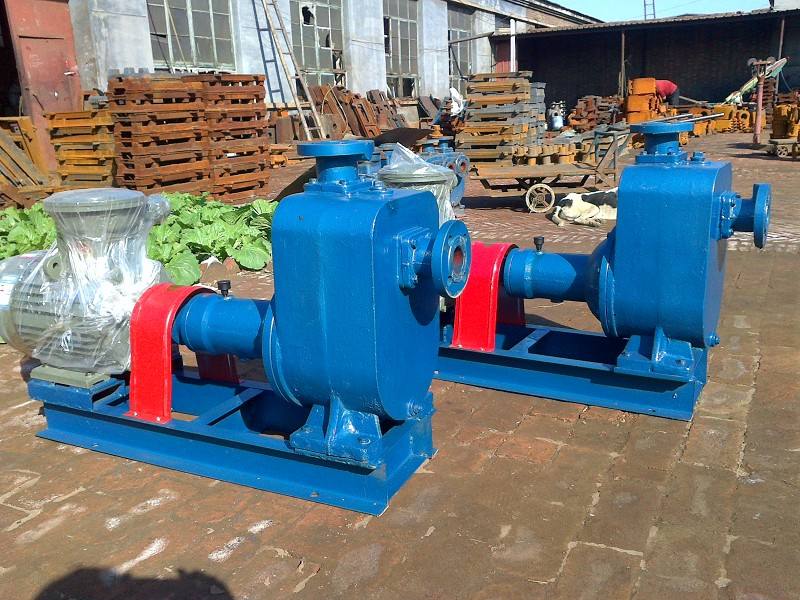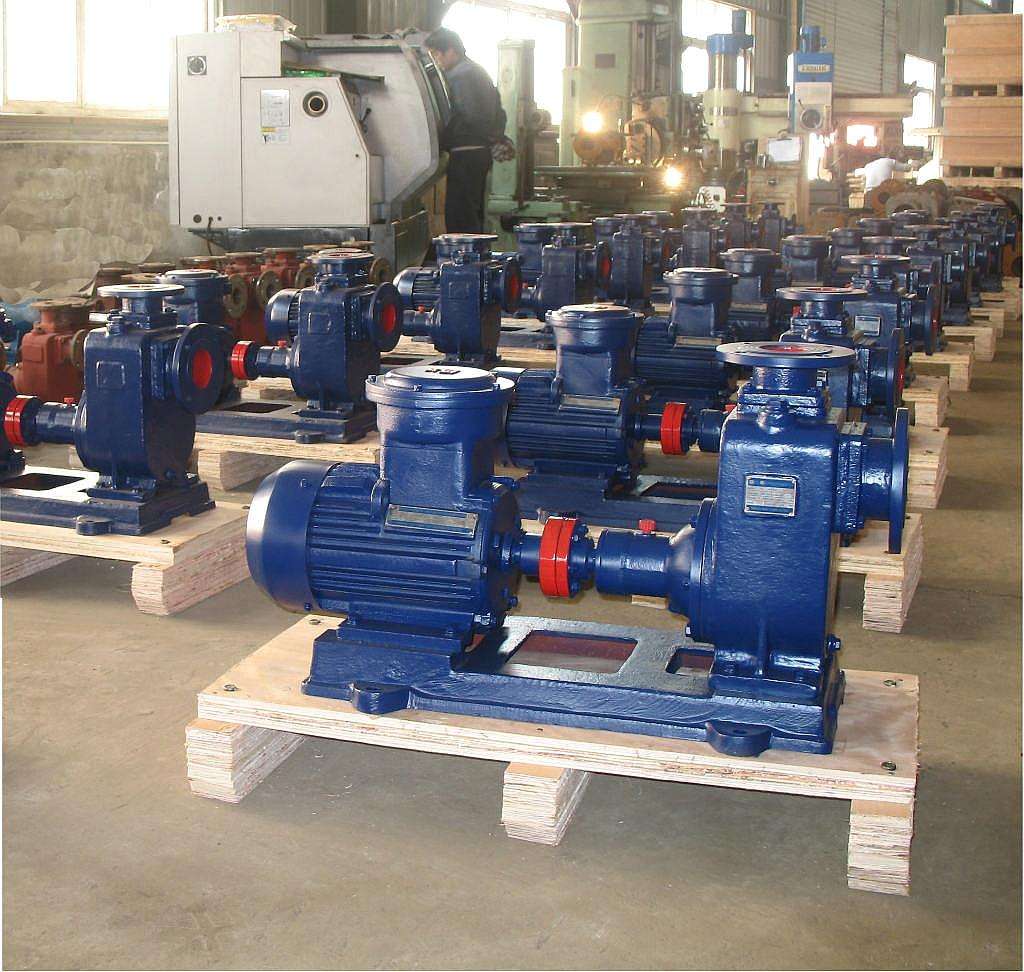 CYZ-A type explosion-proof self-priming centrifugal pump product features

The pump is a self-priming centrifugal pump. The self-priming centrifugal pump has the advantages of simple structure, convenient operation, stable operation, easy maintenance, high efficiency, long service life and strong self-priming capability. There is no need for a bottom valve in the pipeline, and it is only necessary to ensure that the pump body has a certain amount of oil before the work. When used on a tanker or water delivery vessel, it can double as a sweeping pump, and the sweeping effect is good.

The self-priming centrifugal pump is made of high-quality materials. The seal is made of hard alloy mechanical seal. It is durable. It does not need to install safety valve for the discharge pipe. The suction pipe does not need to install the bottom valve, thus simplifying the pipeline system. It also improved working conditions.

YZ-A type explosion-proof self-priming centrifugal pump instructions

(1) Preparation and inspection before starting:

1. This series of oil pumps are lubricated with high-quality calcium-based butter and No. 10 oil according to the working condition of the pump. If the pump is lubricated with grease, the grease should be regularly added to the bearing housing, and the oil-lubricated pump should be used. If there is not enough, it will be added.

2. Check whether the liquid in the pump casing is higher than the upper edge of the impeller. If it is insufficient, the liquid can be injected directly into the pump body from the filling port on the pump casing. It should not be started in the case of insufficient liquid storage. The pump does not work properly and is susceptible to damage to the mechanical seal.

3. Check if the rotating parts of the pump are stuck or bumped.

4. Check the nut of the pump body and the nuts at the joints for looseness.

5. Check the coaxiality or parallelism of the pump shaft and the motor shaft.

6. Check the inlet pipe for leaks. If there is a leak, you must try to eliminate it.

7. Open the valve in the suction line and slightly open (not fully open) the outlet control valve.

(2) Stop the pump

1. First, the gate valve on the discharge line must be closed.

2. Stop the pump from rotating.

3. In the cold season, the liquid in the pump body and the water in the cooling chamber of the bearing body should be emptied to prevent cracking of the machine parts.
Looking for ideal Self-priming Centrifugal Pump Manufacturer & supplier ? We have a wide selection at great prices to help you get creative. All the CYZ-A Type Explosion-proof Pump are quality guaranteed. We are China Origin Factory of Self-priming Pumps. If you have any question, please feel free to contact us.
Product Categories : Self-priming Pump